**All energy healing work is temporarily unavailable.
Who is this for?
For people who are committed to their healing process.
Shamanic Energy healing work dives deep into the subconscious to find the source of your wounding that is keeping you from living from a space of freedom, love and full integrity.
Trapped emotions, fears, anxiety and unprocessed emotions are all trapped in the body, subsconscious, and mental world. Essentially in your energy field. Shamanic Energy Healing allows me to tap into what is ready to be released and clear it co-creatively.
This type of session is for you if:
You suffer from Emotional ups & downs, Grief, Anger, Irritation, Depression & Anxiety.
You suffer from Addictions.
You suffer from feeling stuck and unable to move forward in life.
You were the child of a narcissist.
You're wanting to conceive a child.
and more…
You are ready to feel self-love.
You are ready to feel FREE!
You are ready to start building momentum.
You are ready to feel healthy and develop a new relationship to your emotions and mind.
How Many Sessions?
Energy healing is not something that typically resolves issues in one session, the same way as therapy doesn't typically solve your problems in one session.  This is a one time sessions for people who have never had this type of work before or anyone that is in their 1st year of Reiki 1 Attunement. I prefer working in packages, for best results, so this is a limited offering.
**I also offer packages in sets of 4, which  are used every other week, meaning a 2 month duration. The thing to keep in mind is Shamanic Energy Healing is so powerful, that issues you've been trying to sort out in therapy for 15 years, could shift transform and no longer be an issue on the forefront of your life any longer. It does the healing job much more quickly. I do believe you should have a good self-care practice while doing energy work, as it can bring up a lot of emotions and memories to process through.
How does it work?
You communicate to me the challenges you're having in life or your intention (IE: call in a relationship, have a baby, self-love journey) and I tap into your energy field to get intuitive guidance.
From you mental body I am able to hear some of the repeating thoughts you're having or feel into beliefs you're holding that aren't in alignment.
I hear messages from your higher self or spirit guides.
I  tap into your chakras and energy body to start clearing energy stagnation, blockages, imbalance and get your energy field flowing properly.
I tap into your emotional body to bring old stuffed emotions to the surface and out.
Through this process we identify different repeating patterns, thoughts, and traumas that are keeping you stuck in your current frequency and free you to move forward.
I also will give you different assignments or activities you can do on your own time to assist with creating momentum.
These are examples below of the types of "themes" that pop up in Shadow Work – Shamanic Energy Healing that I provide.
What types of healing sessions?
Cleansing & Purifying.   I will call in Ganesh, Kali, and your main spirit guide to pull out what not longer serves you. I use my talents with psychic surgery to pull out blocks in your physical body or aura, and cut any cords that are not reciprocal energies that are draining you and no longer serving you. This will be all about cleansing out and removing the old. I then fill in the cleared spaces in your energy body with light and patch any tears in your aura that are in need of repair.
Mother (lineage) Healing / Father (lineage) Healing / Inner Child Healing
Mental "Body" Healing – Focused on the mental and mind. Removing old programs that no longer work. Removing cords to old  stories and people that no longer serve. Reprogramming the neural net and the replenishing those centers with light.
Emotional "Body" Healing – Focused on the Emotional body. Finding and removing stuck emotions, fears, energies. Removing any cords to old situations. Refilling the energy body with replenishing light
Physical "Body" Healing – Focused on the physical body. This session unlike the others, isn't focused on the chakras, but going into bones, organs, skin etc to address aches, pains, physical discomforts.  Some Chronic Long-Term illnesses and ailments can be addressed and eased with focused treatment plans. Combining focused hand positioning (adding on flower essences) and tapping into the mental beliefs and emotional suppression that were held onto long enough to manifest in the physical body and request to be seen, addressed and healed.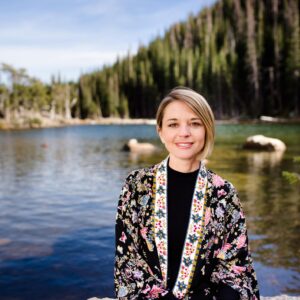 "Zia has phenomenal healing abilities! I have been working professionally as an energy healer for over decade, and I have received energy healing sessions from many practitioners over the years, and I can easily say that Zia's work is one of the most accurate and powerful that have I ever experienced.
Zia has helped me dive deeper into the subtle issues of my relationship with my husband. For a series of sessions, she picked up my fears around trusting my husband to provide for me. As she brought this to my awareness, she helped me process my issue energetically and she also gave me great advice and perspective of where he was coming from as well. After our sessions I would share with him my experience and her insights. Each time I would relay the guidance she had given to me, it seemed to unlock him as well. Not only would she help me, she began to heal him as well.
Zia is compassionate and honest. She cares deeply for your healing and progress. She is loyal and reliable. She is passionate and dedicated. She is a professional.
If you are really looking for deep healing and change in those areas that are stuck and tricky, Zia is the right practitioner to have by your side, to walk you down those unfamiliar roads, and to help you find your power on the other side!" Nicole O.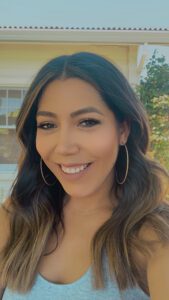 "I reached a point in my life where I was committed to making changes. After trying many forms of self-care, I decided to give energy healing a try. I was completely new to the concept but very open to it.

From the very first session, Zia immediately knew where I needed her healing & guidance.  I feel like I have learned to really understand myself and that has allowed me to respond in healthier ways to my family, friends and co-workers. Previously I was feeling anxious & overwhelmed; now I feel more at peace, and have more clarity on my thoughts and emotions & what do do with them.  In our sessions,  Zia can sense which part of me is not feeling at ease and by the end of each session, we are able to bring relaxation to those parts whether emotional, mental or physical.  I would highly recommend Zia! She has done so much for me in such little time! I'm already booking my 2nd package and I look forward to continuing this journey of self-healing and self-empowerment with her!" ~ Alejandra
I have dealt with anxiety throughout my entire life, but after being diagnosed with ovarian cancer at age 29 last year, I was faced with a whole new set of unique physical and mental challenges. Now that I'm dealing with "life after cancer," Zia's  Energy Healing & spiritual mentoring package has helped me process many of my emotional setbacks–particularly coping with losing my fertility, PTSD, and other anxiety triggers. Through her various healing techniques, Zia has helped significantly lower my daily anxiety levels and guided me through my own spiritual journey to have faith in myself. She has also provided me with the proper knowledge and tools so I can continue growing and healing now that the course is over. I can't speak highly enough of this healing course and the influence it's had on my life. ~ Alisa M.
**If you are a location in Southern California that wants to offer these services to your clients I am also looking for a physical location preferably in Inland Empire or surrounding areas.