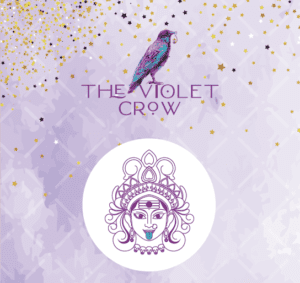 Kali is a Hindu Goddess.  She is also seen as the divine protector and the one who bestows moksha, or liberation to people. She is a Goddess or Archetypal energy you can call on to assist you with liberating yourself with the trials and tribulations of being in the human form. Most women these days suffer before the start of their menstrual cycles. Mood swings, cramping, anger, uncomfortable in their body and more. It is with great reverence that every batch is overseen and blessed with Kali energies. Kali the goddess of liberation, infuses her energy into this tea blend to Liberate you from the discomfort of  menstrual cramping during women's monthly cycles.
The best method for any herbal medicine is to have a consult and customized program with a certified herbalist. However that can be expensive or out of your price range. This recipe has been used for ages with herbalists and can give you a pre-made blend to start with and see how your body responds. If you want the name of a certified herbalist I work with I'm happy to make a referral.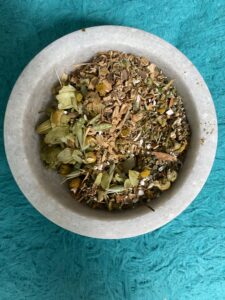 This Loose Leaf Tea blend of herbs includes Cramp Bark, Motherwort Leaves, Chamomile Flowers, Wild Yam Root, Fresh Oats, Hops Strobiles.
Cramp Bark – helps ease cramping muscles (antispasmodic)
Motherwort Leaves – Promotes regular and symptom free menstrual cycle. Relieves period pains. (If you have abnormal amount of bleeding normally I can substitute Red Raspberry Leaf)
Chamomile Flowers – Used in combo with cramp bar. Anti-inflammatory, Antispasmodic, mild relaxant
Wild Yam Root – Brings relieve to cramping pain or over-tensed muscles. (Antispasmodic)
Fresh Oats – Calming, helps nervous tension and lift depressed mood.
Hops Strobiles – Sedative, Estrogenic helps with sleep, night sweats or estrogen actions.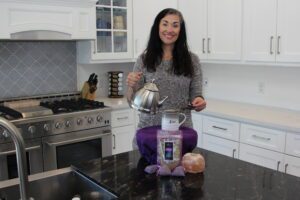 How to Prepare
Decoction Method. Decoction is used for teas made of seeds, roots and barks.
With the one cup option you can use the entire bag or with the one week option (1 tbsp) to two cups of water. Simmer for 10-30 min.
With the one week option you can also put the entire amount into the tea pot filter and fill pot with water. Simmer and drink 2 cups per day. Refill water as needed during that week.
You can order this in one cup, one week, one month or 3 month supply.
INGREDIENT WARNINGS
Motherwort is Not to be used during pregnancy.
*Ask your doctor before drinking this tea if you're on any medication or other herbal remedies or homeopathic programs.*
*These statements have not been evaluated by the FDA. This product does not intend to treat, diagnose, cure, or prevent any disease. If you're pregnant, breastfeeding, or on any medications, please consult with a qualified health professional before beginning any new herbal products.