Welcome to the world of Tarot, a mystical and transformative practice that can help you gain insight into your past, present, and future. My Tarot sessions offer a unique and enlightening experience that can help you gain clarity, perspective, and guidance on your life journey.
During our sessions, I use their intuition and knowledge of the Tarot cards to help you explore the energies and influences that shape your life. They'll guide you through the cards and interpret their meaning, helping you gain a deeper understanding of yourself, your relationships, and your path forward.
Our Tarot sessions are suitable for anyone seeking clarity, guidance, or spiritual insight. Whether you're struggling with a major life decision, feeling lost or uncertain, or simply looking to explore your spiritual path, our readers are here to help.
So if you're ready to unlock the secrets of the Tarot and gain a new perspective on your life, book a session with us today. We can't wait to help you tap into your inner wisdom and unlock your full potential.
****************
I am an intuitive card reader. This means when I'm doing a reading I read not only the cards but your energy field. I'm reading the cards differently every time based upon what stands out in that particular reading. There is usually one consistent message and direction granted in each one hour reading. I also call in your guides, angels, ancestors to give me messages and help relay what it is you most need to hear at the time you need to hear it.
This is a mental world healing process, meaning we focus in what you need to know or get clarity on. How to move through your challenges or best take advantage of opportunities life is presenting. This is generally a good place to start if you want to start working spiritual process and healing with me down the line, because I get tapped in right away to where your work is.
This is a one hour live zoom video reading. It's recorded for you and available for download after the session.
I also offer a written reading which is a good option if the time zones or your schedule create difficulty doing a live reading. These tend to be 2-4 page PDF's on average.
Testimonials
"Zia is truly amazing. I have been hesitant for years to have a reading from anyone but I am so glad I decided to get it from her. Not only did she do a reading but I also signed up for energy healing and it really helped me with a lot of issues I was having at the time.  I had more clarity and it has helped me make the right decisions in my life and career.  She makes the reading so exciting and fun! I cannot wait to get another one!  I recommend her to anyone that is looking for healing, clarity and to make positive changes. "

Cynthia R.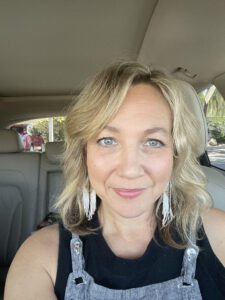 "Zia is a gifted, compassionate and non-judgemental healer who has supported me in various stages of my journey over the last 3 years. Whether in person or on Zoom, she is fully present to share her knowledge as it relates to your present situation. I'm so grateful to know her and continue to work with her as part of my "team" of people I go to for growth and care. "

–Durga K.
**Session payments are refundable up to 24 hours before your session.  No shows to any appointment may apply a 50% credit towards future sessions, as I've planned my day around the scheduled appointment and shown up to provide the services. **