I was trained originally in Usui Line of Reiki over 15 years ago. I utilize in my healings color therapy, light therapy, elementals (water, air, fire, grounding), ho'oponopono practice, repairing tears in the aura, and other ways of shifting energy and providing support for the client and their energy field. Even people who haven't had much energy work report feeling energetic changes in their field while receiving healing, even over video distance sessions.
The 1 hr 15 min session is reserved for helping you replenish, rejuvenate and feel better after periods of high stress, grief and losing a loved one, toxic work environments, relationship endings etc.
This is a rejuvenating session where I send healing and replenishing energies into your chakras and aura. I also will do Chakra Balancing at the end of every session. That means that all chakras will be flowing at the same speed and flow. I bring in energies from the Divine Masculine from the Cosmos and balance you with Divine Feminine from Gaia.
*Contact me to schedule a 15 min consult Zia@thevioletcrow.com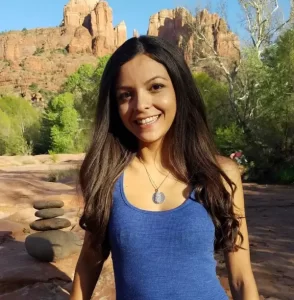 "Zia is thorough & attentive during her Reiki Healing sessions. I tend to find it challenging to quiet my active mind when trying to meditate or relax however during my session with Zia, I am quickly in a deeply relaxed meditative state effortlessly. Her ability to channel Reiki energy strongly, which I was able to sense as soon as she began the healing, was evident of her many years of experience as a Reiki Master. She also incorporated other elements like a tarot card reading & conveyed an intuitive message which was heartfelt & deeply encouraging. I would definitely recommend a Reiki session with Zia for deep relaxation & to feel rejuvenated. " Damaris

If you're resisting it you probably need it! Well that's how I am, always saying I'm fine, I'll get through it but then it gets worse and I finally book a session with Zia and I'm always like "Why didn't I do that sooner!?"

One of these times, I was overwhelmed with grief, I literally had no idea where it was coming from. Sure I could find something it could have been but I'll tell ya, nothing felt like it really was it. So I booked a session with Zia to get some clarity, within seconds of checking into my energy field she found a person/spirit/past life. It was a Native American man he was full of grief for not being able to proactive his family. Zia was able to work her magic to help healing happen the grief pass. I immediately felt soooooo much lighter! It's hard for me to put into words how magical the experience was.  I feel if you're energy sensitive it's important to have practices that help clear, protect and tune you in to your own energy.

Zia is tuned in and turned on, her honesty and passion for the work she does shines through. I can't recommend her enough!  ~Lindsey J.
The energy healing treatments does not promise to "diagnose, treat or cure" the ailment, however can assist with pain relief, energy levels, connecting to the root of the mental and emotional causes, and more. True healing comes from the willingness of the person to see the root causes, willingness to accept the energies, and a willingness to grow through the physical alert.
**Session payments are required at the time of scheduling and are non-refundable. However, they may be credited to a future date if you reschedule within 24 hours of your appointment. No shows to any appointment may apply a 50% credit towards future sessions. As I've planned my day around the scheduled appointment and shown up to provide the services.
This policy was created due to no shows and people late to appts. This boundary creates a respect for my time and schedule.**